Whether this is your first time trying the sport or just your first time sailing in colder weather, spring sailing's frigid temperatures and big breeze make for an exciting season. Wearing the proper gear can make your time out on the water even more enjoyable. We created this guide to help outfit any spring sailor, with extra thought given to cold weather sailing.
Step 1.) Finding the right Base Layer(s)
Getting wet in freezing conditions is no joke. Luckily, the right gear can keep you warm no matter how low the temperature gets. Just like in other outdoor activities, your first layer or two should be warm and breathable.
Our personal favorite is the Gill Hydrophobes. We love our Hydrophobes because of their versatility. You can wear them during cold weather days or an as a single layer on warmer ones. The Hydrophobes have moisture-wicking, non-absorbent fabric. Simultaneously, the water-repellent finish and thermal technology make them suitable to wear in colder conditions.
Step 2.) Getting a Drysuit and/or Spray Gear
A sailing drysuit works as your waterproof shell to keep you and the layers you are wearing underneath completely dry. A drysuit uses waterproof materials, watertight zippers, and wrist and neck seals to protect you from the elements.
Always inspect your drysuit for rips or tears before putting it on. *Pro-Tip* Perform a test swim in a safe environment to check for leaks in the suit before starting every new season.
A complete step-by-step from on putting on your drysuit from your fellow Zim Sailors:
1. When getting into one – put both feet (no shoes on) in the legs of the suit.
2. Put the suspenders over your shoulders.
3. Then, find the arm that is on the same side of the zipper as the neck hole. Put your hand into the arm of the drysuit that is closest to the neck opening.
4. Once your hand is through the wrist seal, you can put your head through the neck hole. *Pro-Tip* If the neck feels very tight, you can put a milk jug through it slowly to give it a little more stretch.
5. After your head is through, put your second arm in and zip it up! *Pro-Tip* The inside zipper always needs to be fully shut to guarantee a watertight seal.
6. Shut any other zippers your drysuit may have.
7. Before you can put the rest of your gear on, you will want to get the air out of your suit, so you are not a walking balloon. While fully zipped up, put two fingers inside your neck seal and bend down in the squatting position. If done right, you will feel a ton of air leave your suit, and it will become much more fitted.
8. When finished, rinse off your drysuit with fresh water every time to prevent salt corrosion. *Pro-Tip* Pay particular care to the zippers.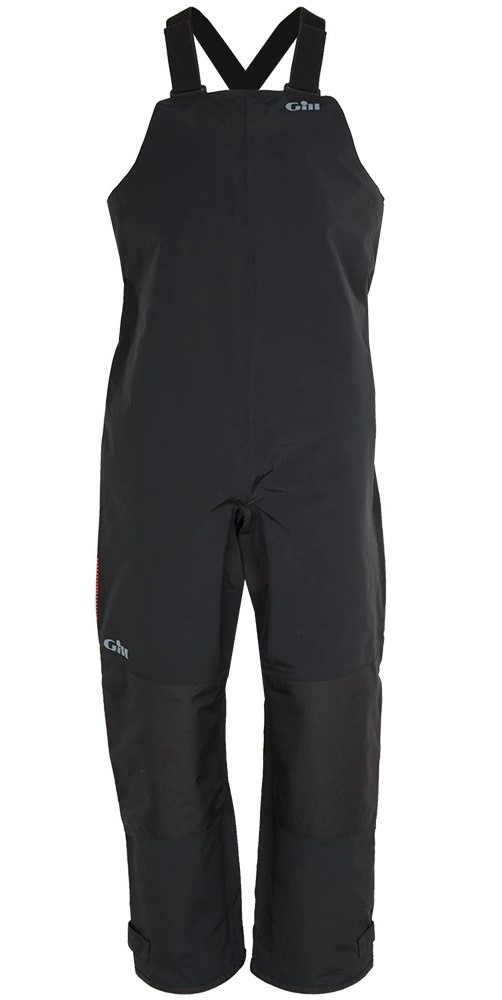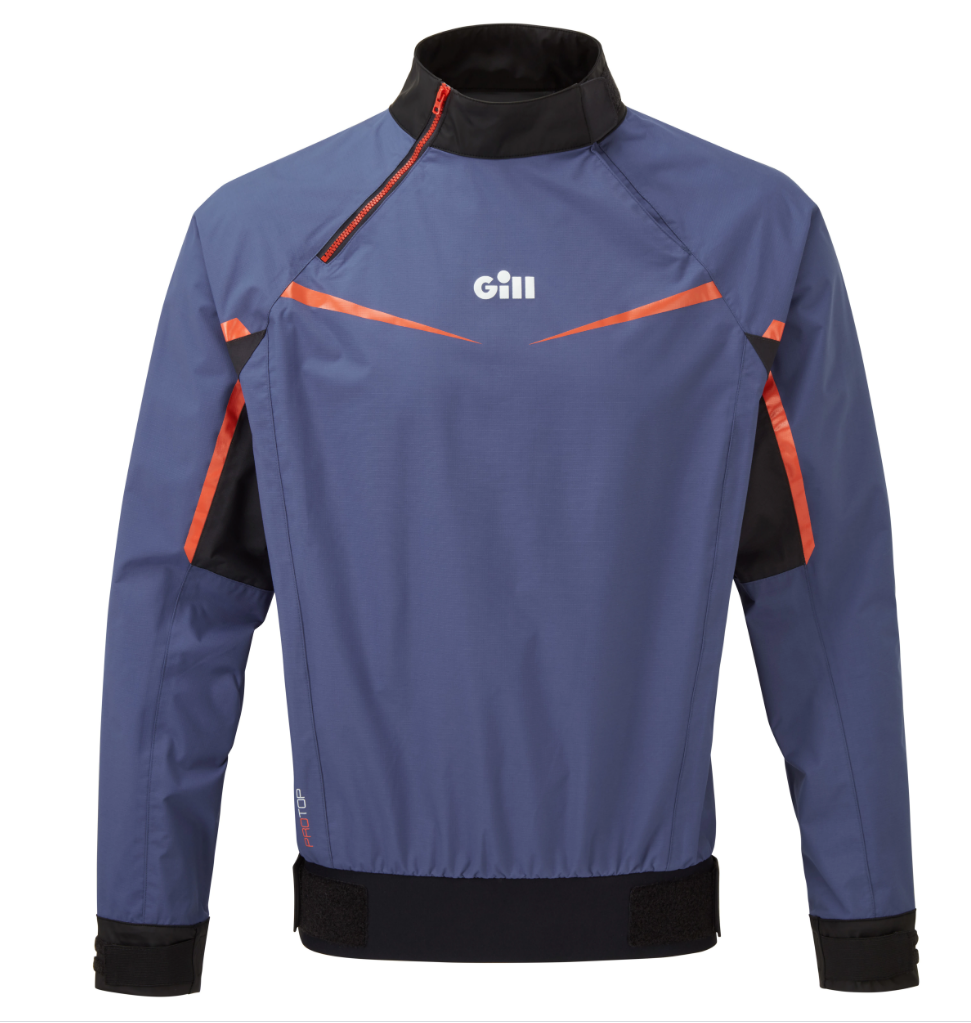 After testing several suits, we have always returned to our most comfortable and affordable option: the popular Gill Drysuit, which features 3-layer fabric, breathable material, fully taped seams, and is entirely waterproof.
As the weather warms up, the term "Spray Gear" is the outermost layer that will continue to keep you dry without being 100% watertight when that is not necessary. We love the Gill Pro Spray Top and the Gill Salopettes when you still want to stay dry, but it is safe to get wet without freezing.
Step 3.) Picking your Footwear
1. Underneath your drysuit, you should wear a pair of socks that can keep your feet warm but are also breathable for the long hours on the water.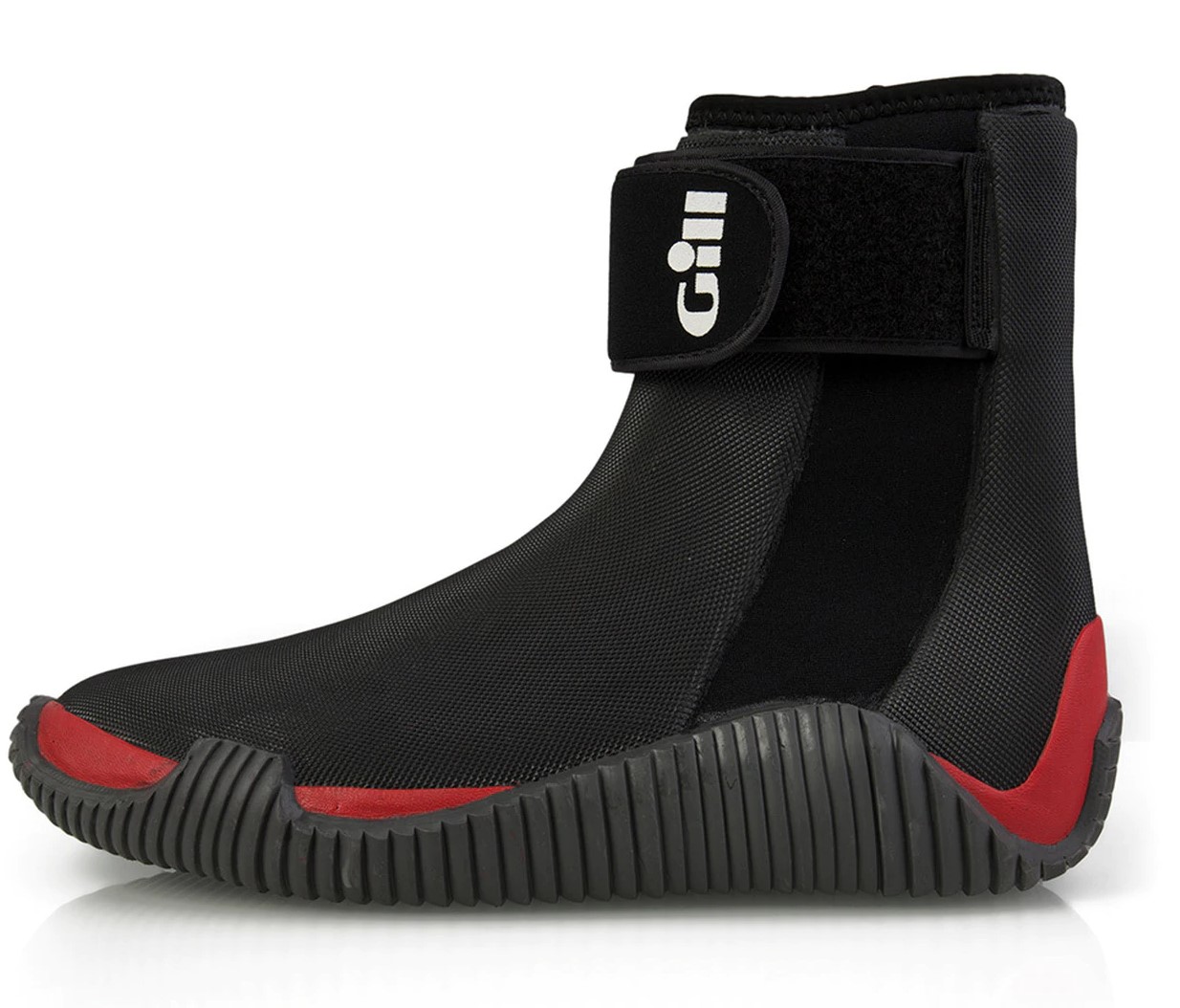 *Pro-Tip* If the feet of your drysuit are silicone, you should put a pair of socks on over the suit's feet to make putting on your boots easier. We love the Gill Thermal Hot Socks.
2. On the outside of the drysuit, proper footwear is a must! Without shoes, the foot of your drysuit is at risk of tearing, which would no longer make the suit waterproof.
3.Now you can put on shoes. Your dinghy boots should be able to fit over your drysuit to provide you with maximum grip, support, and protection.
*Pro Tip* When choosing a boot, we recommend you size up half a size, so your feet have enough room. We love the Gill Marine Aero boot because of its ankle support strap; you do not need to zip the side zip if they are too tight over your drysuit.
Step 4.) Choosing your PFD
On of our favorites is the Stohlquist Edge, which gives you adjustability and comfort while looking cool. This PFD has large arm openings, adjustable shoulder straps, four side pulls, and a front waist buckle closure to fit on top of any combination of layers.Lifejackets have a lot of flexibility, so the same one you wear in the spring should also fit you in the warmer seasons when you have less layers on underneath. Luckily, at Zim Sailing we have one of the largest arrays of PFDs including Astral, MTI, Stohlquist, and Zhik.
Step 5.) Grabbing a Hat
Although we do not want to nag, you really should always be wearing a hat. A ton of your body heat is retained and lost through your head. For this reason, it is so important to wear one. Thanks to modern technology, there are lots of options to suit your personal preference, so we have linked a few that we love:
T
he Rooster Merino Hybrid Knit Beanie is made of merino wool and recycled polyester. The wool is naturally insulating through hollow fibers and is naturally antimicrobial. Whereas the recycled polyester is naturally hydrophobic and quick-drying, making the perfect combination for a comfortable and warm beanie.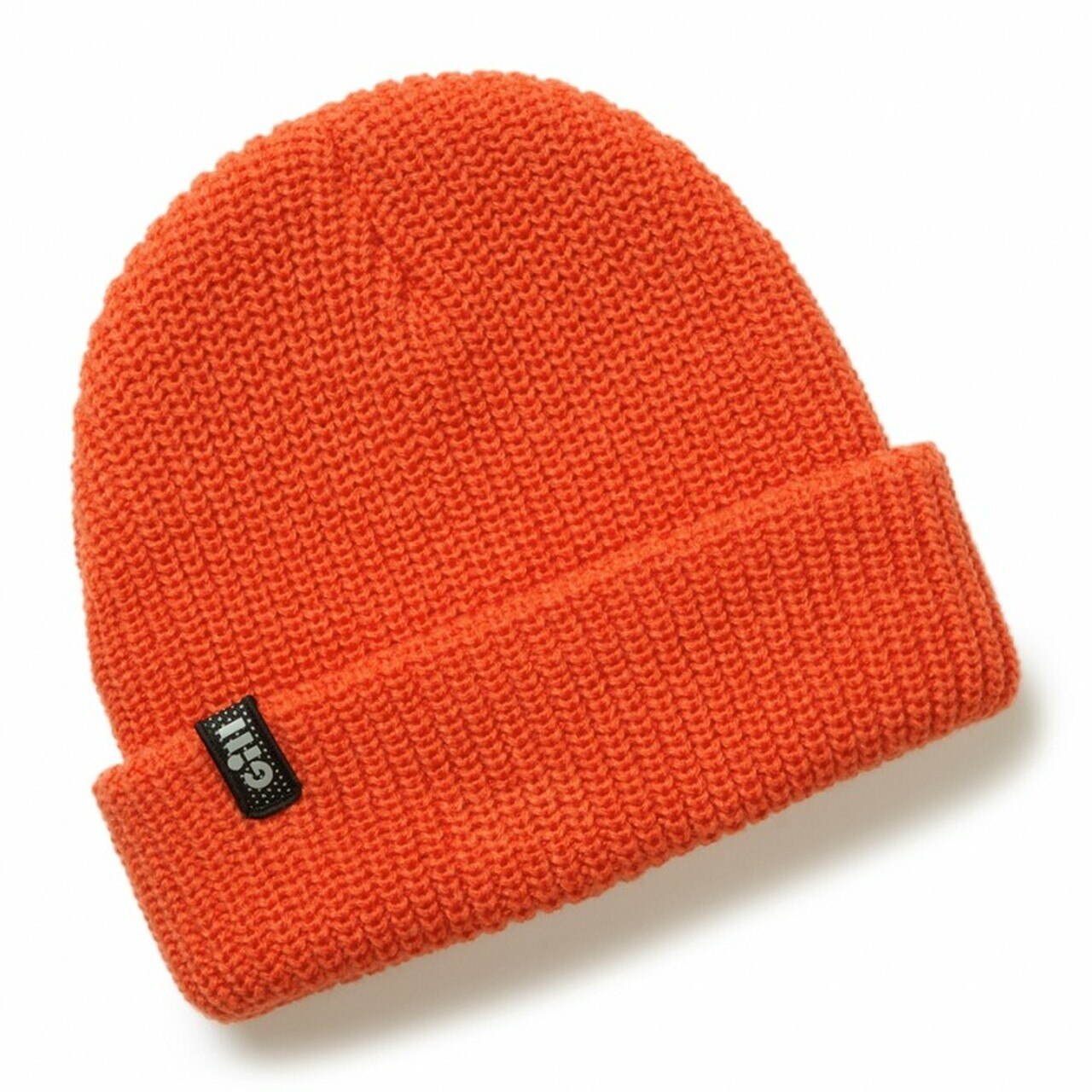 The floating beanie is another excellent option that is both warm AND floats. So, if you have to put your gear to the test and end up in the water, you do not have to worry about losing this hat!
Another fan favorite is the waterproof beanie with a fleece-lined inner layer. This hat keeps your head dry and warm like the rest of your body underneath the drysuit.
Step 6.) Finding the Right Gloves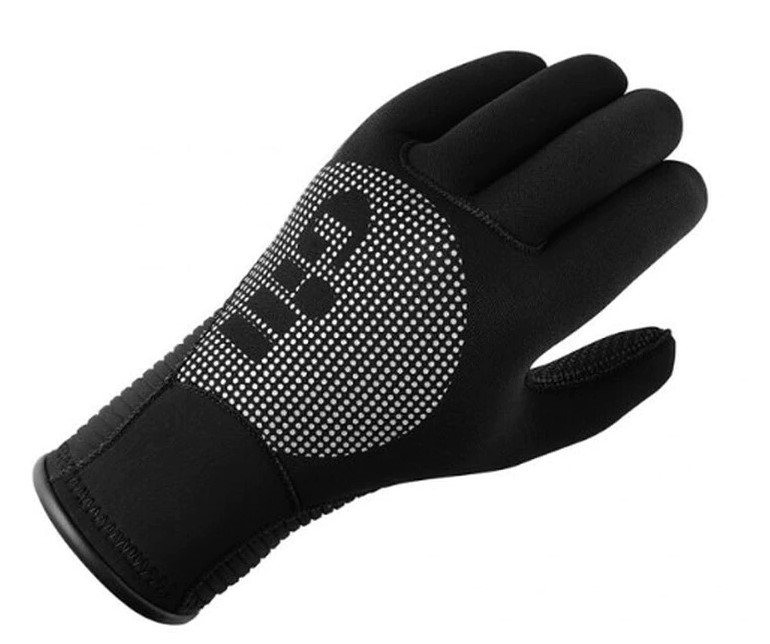 Finally, you will want to wear gloves to keep your hands warm and dry. Gloves also add extra gripping power for cold, slippery surfaces. Our Gill Neoprene Glove is ideal for cold weather conditions are the Gill Neoprene Gloves!