5 Parts to Inspect and Fix on your High School / College Fleet Now! by Adam Werblow, Director of Institutional Sales
We hope this note finds you, and those you love, healthy and safe in this difficult time!
We are all deeply disappointed to have lost the spring season of HS and College Sailing--not to mention everything else! Having said that, in the interest of looking forward to a brighter future; we know coaches and program leaders rarely get the time during the school year to inspect the fleet and plan ahead for routine maintenance. Well, it appears we all have found a little extra time to review our fleets while social distancing.
At Zim we are here to assist you with over a million dollars of parts inventory (in house) and are usually able to ship out product within 24 hours—often the same day! Please check out our entire parts product line at www.zimsailing.com. All of our parts are either identical or backwards compatible with your old Vanguard parts and we can ship them out to you today!
The obvious items are probably easy to sort out for you such as the rudder head that got destroyed on a lousy duck, the tiller that broke during a patented tack face-plant or even the poorly taped extension that went 'ker-plop' on a tack.
Here are some items to consider inspecting that might need replacement:
Forestay Shackle:
The forestay shackle that hangs off the hounds assembly at the top of the mast—Tired of seeing the undersized Racelite shackle tear under load? (see photo below) We were too and thus have developed a heavy duty replacement that now comes standard on all Zim Collegiate dinghies (420E & FJ). You can find the heavy duty forestay shackle by clicking this link.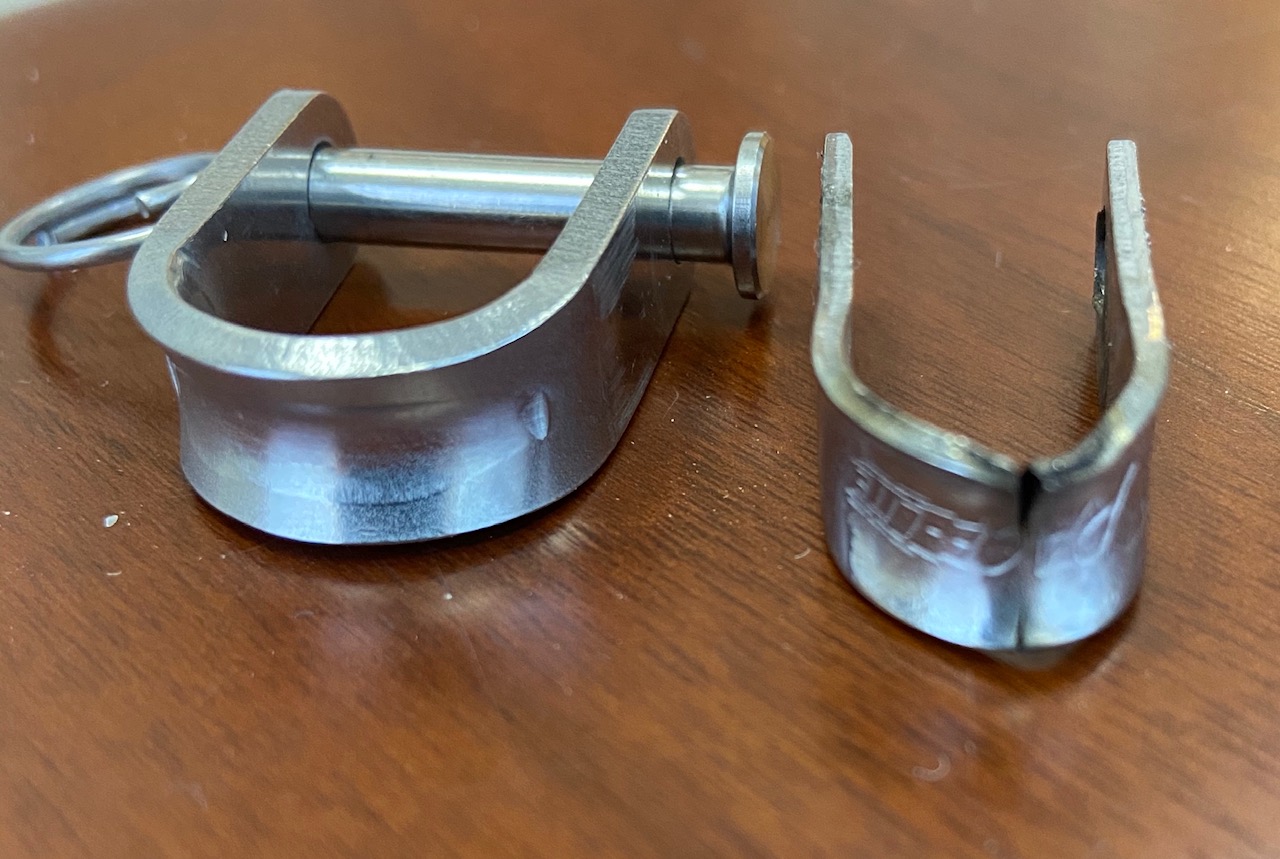 Hounds Assembly:
The hounds assembly is the nexus point where the shrouds, forestay and jib halyard all come together often crack and are just waiting for the wrong moment to let go. You can find the hounds assembly by clicking this link.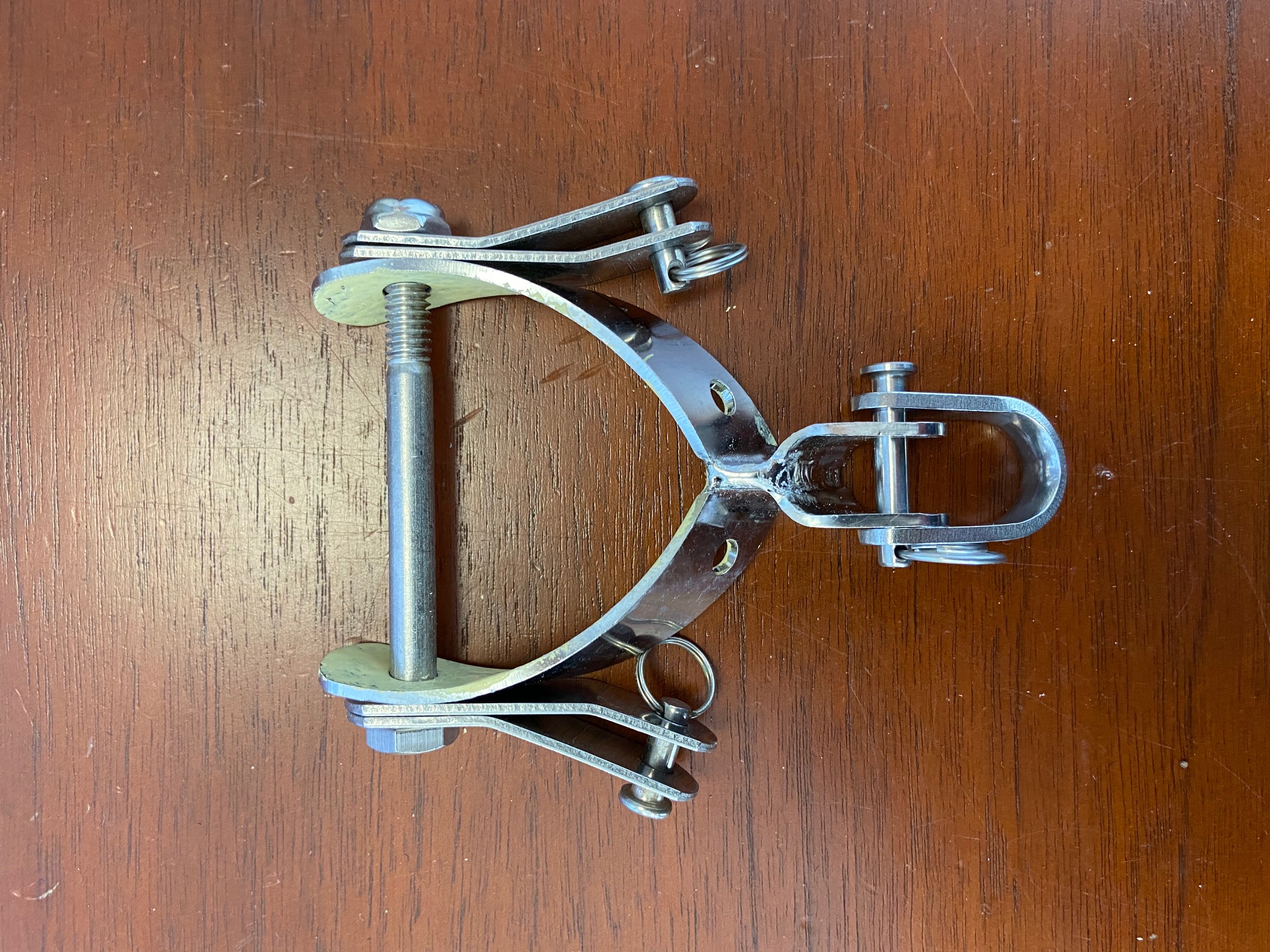 Jib Halyard Block:
The jib halyard block that hangs off the hounds sometimes gets its 'cheeks blown-out' and thus allows the wire to jump off the sheave, damaging both the halyard wire and the block. Click this link to find the jib halyard block.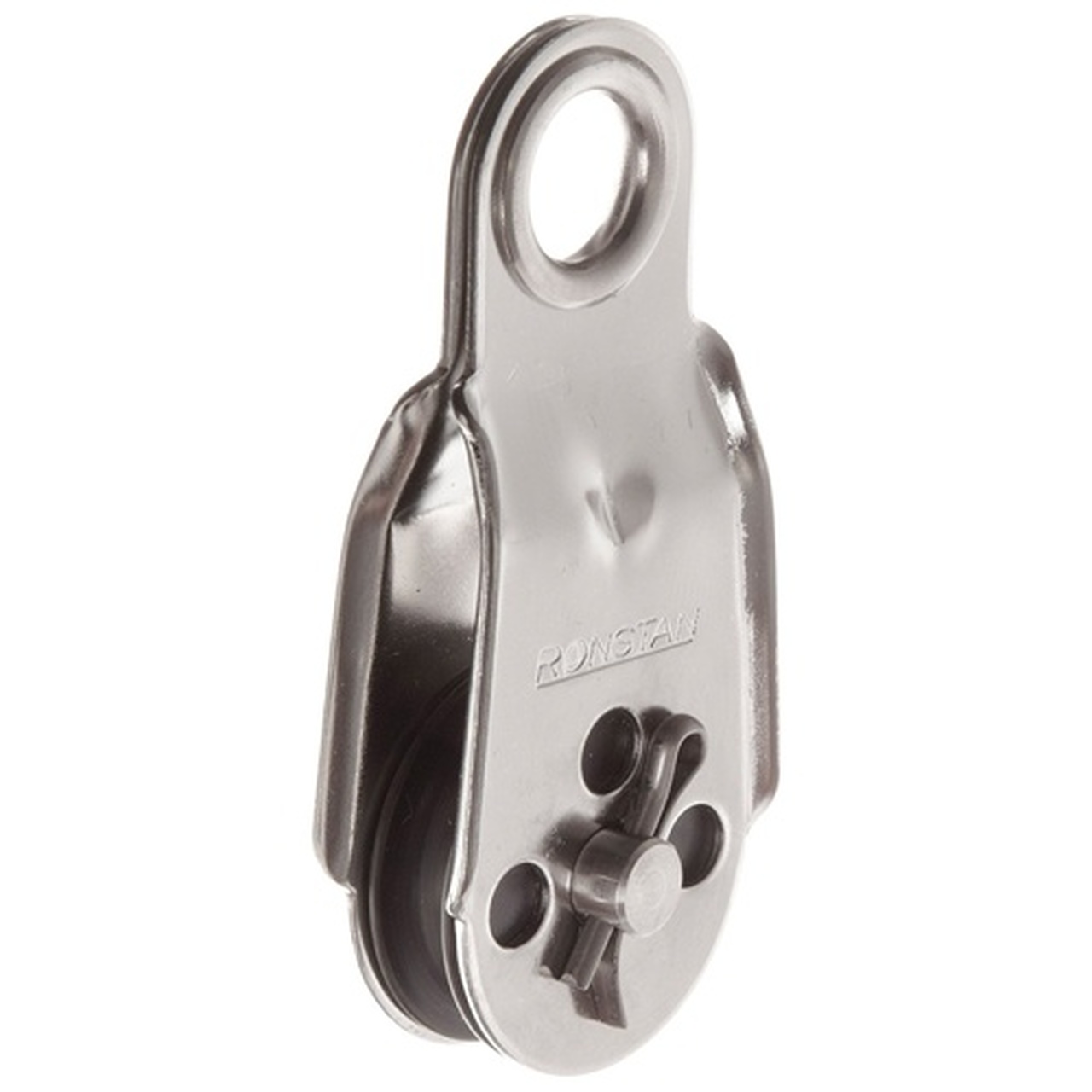 Pintles
Unfortunately, sometimes on the older Racelite pintles (4 hole pintles used on Vanguard and LP boats the weld breaks and the pin will fall out like this one pictured. Often, you can identify the ones that are ready to let go by just giving them a wiggle. Replacements are new and improved. Click here to see the 4 hole pintles.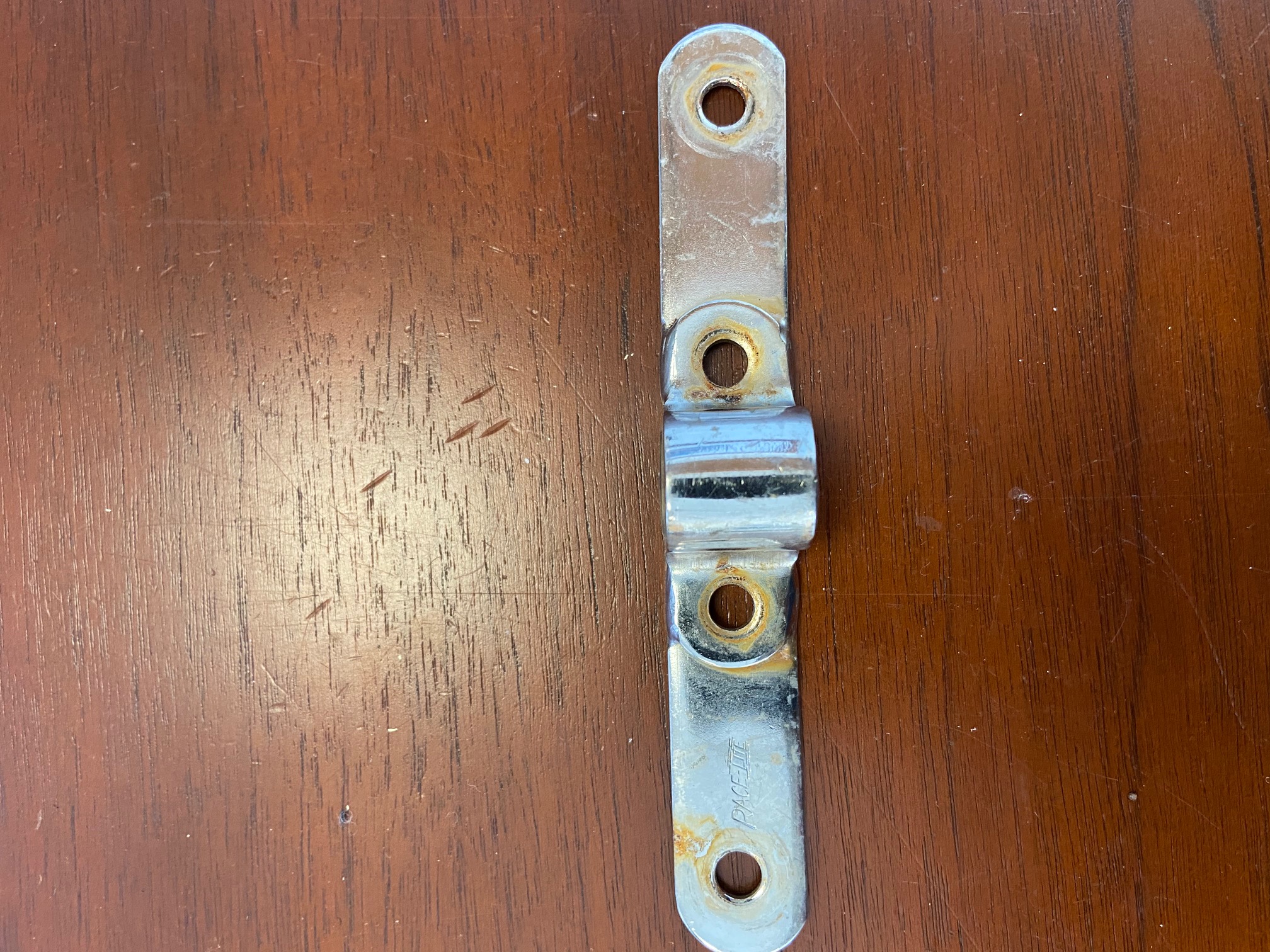 Tiller Extension Re-Grip Kit:
Tiller extension grips Of course we have new 33" tiller extensions and 36" tiller extensions, but for the program leader who has some new found time and doesn't mind replacing the foam grip, we have tiller extension grip kits. You can find the tiller extension re-grip kit by clicking this link.
Looking forward to getting back out on the water with you soon!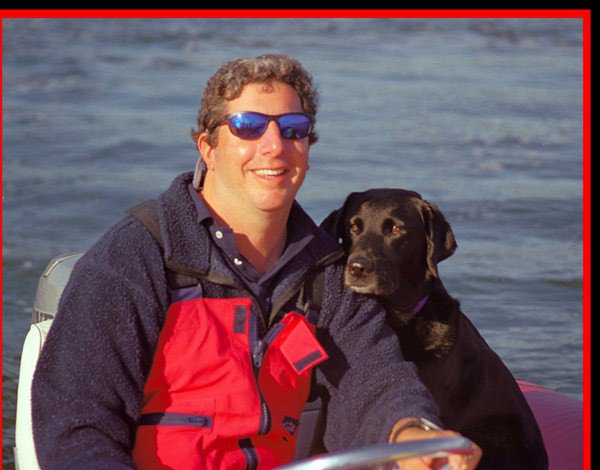 Adam Werblow
Director of Institutional Programs